ACCESS OUR SCHEDULE
& EXCLUSIVE WEB SPECIAL
Secure your spot and get started today with our EXCLUSIVE offer!
By opting into the web form above you are providing consent for Epic Martial Arts to send you periodic text messages. Standard rates may apply. You can reply HELP at anytime or learn more. You may opt-out anytime by replying STOP.
DISCIPLINE & CONFIDENCE!
Build character and leadership qualities
Martial arts classes benefit growing children far beyond the dojo and in many real-world scenarios. Our structured classes are meant to help develop coordination, physical fitness, mental strength, as well as gain valuable social skills. Through positive reinforcement, we can bring out the best in your children to help them succeed in life.
VIEW OUR KID'S MARTIAL ARTS PROGRAM
We love Epic! The staff is exceptional. An extremely fun place that teaches respect, discipline and self-defense. A+!
Bryan Dusza
My son has enjoyed the classes and summer camp for years. The staff has always been very helpful. I highly recommend epic martial arts.
Crystal Henson
So happy we have a martial arts academy in our area with exceptional team of instructors. Very affordable fees and flexible schedules. My boys are very encourage and willing to continue till the end!
Fabiola Suarez
Epic has been great for our son. He has matured and gained so much confidence in himself and being in public.
James Partida
Excellent. Great staff. Great place. Congratulations Epic Martial Arts. Good Job
Karimi Martineau
Excellent place, excellent staff, great ambiance!!
Luis Chao Comediante
This is a great place for kids to learn discipline, social skills, and some sweet moves. The whole crew are dedicated, caring, knowledgeable, and really try hard to make it fun for my 5 year old and all of the other Little Ninjas. I cannot recommend enough!
Matt Bentkowski
There is absolutely nothing negative to say about Epic. The care and concern they have for each and every child is so evident, it just warms my heart to see their interactions. What an incredible group of people. Hands down, I would recommend Epic to anyone considering enrolling their child in Martial Arts.
Nikki Shames Raymond

Just amazing! They're fantastic with kids. They strike the perfect balance of having fun and teaching discipline and life skills. My stepdaughter used to come home from ASP bored and disengaged. She comes home from Epic and wants to practice her moves and exercise so she can earn her next belt. If you're looking for an alternative to private school ASP look no further!
Chris Stittleburg
My son went to their camp last week and loved it. He is 8 and always seems to dislike camps. This one he couldn't wait to go back to and asked when the next one was. Thank you!!
Vanessa Anne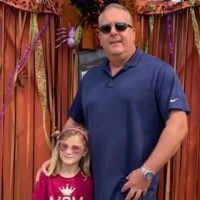 No better place for your children to train in martial Arts or use after school program, they even do day care during school breaks, all whilst under the supervision guidance and care of martial arts experts, a safer place I doubt exists.
They recently added Brazilian jiu-jitsu with Professor Robert Peters and Guard up Training an excellent addition, great people training together with a common goal. All ages too, from preteen to 50+ both male and female. Great instruction in a very safe and friendly environment.
We have two children enrolled in Karate our daughter 9 red black belt and our son 13 testing soon for his second degree Black Belt, who recently also took up BJJ with Guard up and seems to be enjoying it.
GREAT staff help make it a perfect place to train either Karate or BJJ with the added benefit of afterschool and camp to members and None members, well worth a visit.
Tony Mullaney
IMPROVE FLEXIBILITY, BALANCE, AND STRENGTH
Get fit while learning martial arts
Learn self-defense, build confidence, and get in the best shape of your lives! Martial arts has tons of physical, mental and social benefits, suitable for anyone and everyone. Become part of something positive and learn new skills from trained martial arts professionals. It's easy to get started—Enroll in martial arts classes today!
View Our Teen / Adult Martial Arts Program
Request Information
ACCESS OUR SCHEDULE & SPECIAL WEB OFFER!
Get started today with our EXCLUSIVE offer!
Request more information today to find out how you or your child can start training!
Get Started Today